How to get the best out of a travel trade show
Visiting a travel trade show is about more than taking a day out of the office and snatching up a ton of free pens and coasters, they are great places to network and develop new professional relationships – after all, everyone attending is there to talk business.
Exhibitors will have been planning for the event for months and the same should go for visitors too. Read on for our tips on what you should do before, during and after a trade show to reap real rewards, not to mention enjoy yourself!
Be Prepared
Register in advance, not only does this often mean that you will save money (some trade shows charge hefty on-the-day fees), but you will also be able to sign up to receive news updates and marketing from the event organisers and their sponsors.
This is the easiest way to find out who will be exhibiting, as well as information about any seminars or networking opportunities. By learning as much as possible about the key topics and trends on the agenda, you can develop objectives based on what you need to find out and what you hope to take away from the event.
Furthermore, for larger shows in particular, it is unlikely that you will be able to stop at every stall, so determine the exhibitors that you are particularly keen to speak with in advance. Do your research to ensure that they are going to help you to meet your objectives and note down some informed questions to ask – this will help you find out what you need to know, but will also make you look like someone they want to do business with!
It is also worth reaching out to the important ones ahead of the show to arrange a time; after all if you're interested then chances are other people are too.
Not every supplier chooses to attend as an exhibitor, but may be visiting or available to meet up at the event. If there's a specific company you're interested in, contact them and see if they are going along.
Be Flexible
While it is important that you plan ahead as much as possible, you should also allow for some flexibility – booking up your whole day with no breaks in between is a recipe for disaster!
Remember, you're going to be meeting travel industry experts and suppliers around every bend and they will all have something they want to share with you. Exhibitors use trade shows to showcase new products and upcoming developments, so expect the unexpected – you might just get a front row seat to the next big thing.
Factor in time to browse what's on offer and check out the newcomers. The travel industry is rife with startups and innovative ideas, but not all the exhibitors will have invested in expensive marketing campaigns to let you know they are there.
You are also likely to bump into friends, customers and suppliers, so make sure you are able to stop for a chat or a coffee.
Be aware that you may not be able to do everything and speak to everyone, don't stress yourself out over it – just do what you can and enjoy the experience!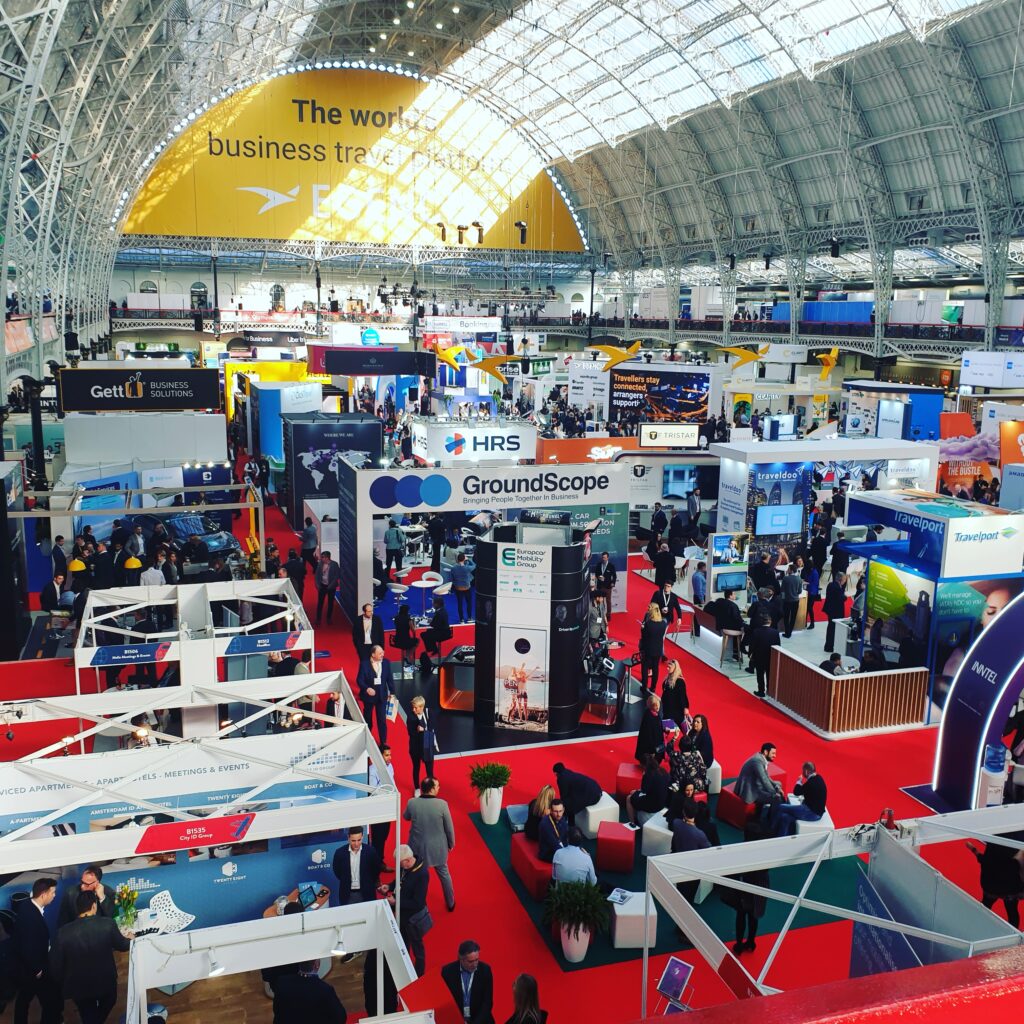 Be open-minded
Look for innovation as you wander the stalls and find out more about the things you've never heard of before. If something interests you then take a leaflet or a business card so you can read up on it at a later date if needs be. Be ready to learn something new!
However, keep on top of the literature and information you do collect. It may be worth having two piles; one that contains leaflets and contact information of the businesses you are genuinely considering working with, and one for everything else.
If a stand does not interest you or is not relevant, move on! By hanging around or hesitating you are eating into the time you can spend elsewhere, as well as wasting the supplier's time.
If applicable, attend seminars and workshops that are inline with your pre-determined objectives, or that are hosted by companies that you are eager to do business with (it might become a handy conversation starter!), and don't forget to participate and be sociable. You may even strike up a valuable relationship with other visitors, so don't dismiss any opportunities.
Be Becoming
On the day you should be on the charm offensive, you are representing your company after all! Get a good night's sleep so you know you will be your best self. A trade show can be an overwhelming experience, but if you've properly prepared it will be rewarding too.
Make sure your appearance is smart and professional, but remember – wear comfortable shoes! It goes without saying that you will be doing a lot of walking around and there may not always be the opportunity to sit down if a booth is busy. If you're uncomfortable you are likely to lose both your motivation and your charm very quickly!
You should also ensure that you have an appropriate bag packed with a bottle of water, a snack, and enough space to carry all the freebies and literature that you will inevitably accumulate! Bring a healthy wad of your own business cards to hand out too.
Be Proactive
Accept as many business cards and information leaflets as you can and factor in time following the event to review these with your colleagues.
The exhibitors will likely have generated hundreds of leads to follow up on; so don't wait around for them to contact you if you are keen to move forward with something. Trim the fat with your team and make contact with the companies you're interested in, even if it's just a quick email to thank them for their time at the event.
Whether your objective is to buy a new technology system, learn about future trends, or just a day of schmoozing industry bigwigs; the event is merely the starting point. You don't have to make any rash decisions on the day, but follow up quickly while it's fresh in everyone's mind.
A trade show event should be enjoyable and informative, the exhibitors and organisers have put in a lot of time to ensure it is, so prepare as much as you can but don't beat yourself up if you don't find what you're looking for. If it's your first time attending treat it as a learning experience, you will then know what to expect next time around!